About Us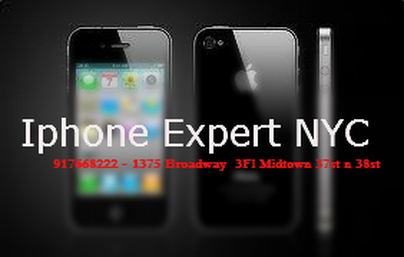 Over 9 years of experience in the mobile industry and 5 years of iPhone experience. As our business continue to grow, our management team and technicians agreed to focus and dedicated our business in quality and craftsmanship of our services alone. As others uses A- to A quality screens and LCD to cut cost, we stay with the A+ Screens and LCD in order for us to keep the highest standard possible. We specialize in screen and LCD replacements and repairs most devices within 30 minutes (that's why we are called the "iPhone Expert." As we learn from our past experiences, the best way to market ourselves and get 100% referrals from our existing clients is for us to delivers the best possible quality parts and exceptional services. Some of our clients have been with us starting with the 1st generation iPhone to the latest model over past 5 years.



Our Mission is to provide New York City the best possible service with the highest quality parts and still be able to keep the cost competitive.




How We do that?





Quality :




1. A+ original quality Screen and LCD directly from manufacture




2.

We do massive orders of 1000 - 3000 pcs directly from manufacture to keep our pricing competitive


3. Since we only use highest standard parts, we are confident enough to provide 1 year part warranty on our parts just like the Apple Store (not including physical or Water damage)





Services and Craftsmanship:




1. Highly trained professional must passed our standard of hours of experience and number screen replaced specifically on iPhone to be qualified




2. Senior Technician with either computer engineer degree or over 1,000 screens and LCDs Replaced and minimum of 4 years of experience in iPhone repair.




3. Associate Technician with over 500 screens and LCDs replace with minimum 2 years of

Experiences.

WE FIX EVERYTHING, FROM CRACKED SCREENS ON YOUR IPHONES AND IPADS TO LIQUID DAMAGE ON YOUR MACBOOKS COMPUTER. WE ALSO SPECIALIZE IN ALL IPHONE AND IPAD BROKEN SCREEN REPLACEMENT AND MOST IPHONE SCREEN CAN BE DONE WHILE YOU WAIT WITHIN 25 MINUTES. WE HAD SERVED MITOWN MANHATTAN FOR OVER 6 YEARS AND OVER 25000 SATISFIED CLIENTS AND COMPANIES AND RECOMMENDED US UP TO 98% .
iPhone repair , iPhone screen repair , iPhone 4s 4g repair , iPad screen repair , iPod screen repair , cellphone repair , iPhone unlock , iPhone glass repair