How to capturing this ever growing market of broken iPhones ,ipod touch, ipad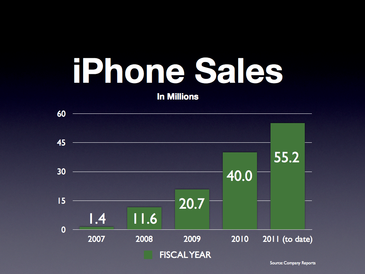 With over 55.2 Millions units of iphone in the US market alone, starting from 2g , 3g , 3gs, 4g , 4gs ,and the next Iphone 5 expert to double the number of user in 2013.
Total of 120 millions iphones in the US market in 2011.
Apple could sell over 100 millions iphone 5 alone in 2013.

To add to that, the iPhone 4 breaks 62% more than the iPhone 3GS-While the market continues to grow, we experience more people needing a fast and convenient solution to getting their iPhone ipod touch and ipad fixed.


Ipad Sales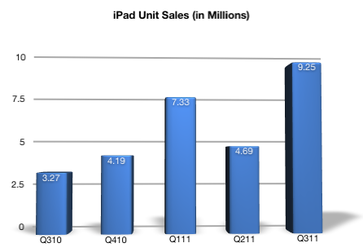 Ipad is the next generation must have product, no doubt ipad market will continue to grow as more schools, corporation and individual continue to replace ipad for PC.
Total of around 30 million units in the US Market .
Frequently Ask Question ?
Why not use the Apple store repair serivces ?

Every apple product came with 1 year manufacture warrantee if the product is not physical damage / water damage.

90 % of the damages are broken screen which is physical damage, and apple wont cover,
apple + plan extended iphone user's warrantee up to 2 years with additional $99 of charges. ( which most user dont have it)
Might cost up to $200 to replace a phone or buy a new i phone for over $600
appointment with the apple store take about 1 to 2 days in New York city, and always crowed and pack.

Why should I use a local repair shop?

not all the repair shops have the same experiences and quality repair
the advantage of using a local shop is Convinence and price right
Professional repair shop can fix most problems within 30 Mintues while u wait, or on your lunch break. We know how important it is to go anywhere without your iphone.
Experienced i technician are very well equited to give full solution and advices. Much better customer services
The best part is that you can alway go back to the store and ask for the same technician who know what happen to you phone.

What is the most common repair service ?

90 % of the apple iphone , ipod touch or ipad are physical damage, like broken screen digitizer or LCD.
others like battery, Home button , power button , charging port malfuction

How long can a iphone last?

Most careful user can use the phone for more than 1 to 2 years period with a decent case or protection on.
Since we carry our phone around 24/7 and For most Average user like 80% of us, within first 10 months something will go wrong, drop it, water damage , screen cracked, speaker not working, not charging and more....
How this business works ?
Become an iTech Technician
Become Business Partner