Over 25,000 devices fixed - 10+ Years of Experience - Affordable Pricing

WE FIX EVERYTHING, FROM CRACKED SCREENS ON YOUR IPHONES AND IPADS TO WATER DAMAGE ON YOUR MACBOOK COMPUTER. WE ALSO SPECIALIZE IN ALL IPHONE AND IPAD BROKEN SCREEN REPLACEMENT AND MOST IPHONE SCREEN CAN BE DONE WHILE YOU WAIT WITHIN 25 MINUTES. WE HAVE SERVED IN MIDTOWN MANHATTAN FOR OVER 6 YEARS WITH OVER 25000 SATISFIED CLIENTS AND COMPANIES RECOMMEND US UP TO 98% . WE ALSO PROVIDE ONSITE REPAIRS FOR MANY COMPANIES WHO HAVE PARTNERED UP WITH US!
Most iPhone screen replacement can be done within 30mins !!!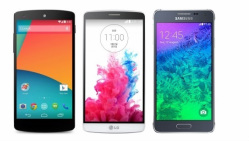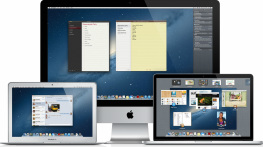 Mac
Mac Repair -
Free Diagnostic!
our technician will diagnose your device and call you back with an estimate if we're not able to diagnose it on the spot. Most repair will take over night or 3 to 4 business days.

Common Repairs
Glass Replacement
LCD Replacement
Battery Replacements
Loose Hinges
Keyboard Replacements
Trackpad Replacements
Software Reinstall
Data Recovery
Overheating
& More!
Most common repair such as broken screen, LCD, Keyboard, touchpad can be diagnosis within the same day, but issues such as low battery life doesn't turn on, over-heats, running slowly could be caused by multiple issues which require 1 to 2 days diagnosis. No charge if we cannot repair your device.
Water Damage Warning !!!
by iphone ipod Repair Fix Expert NYC
*** WARNING *** by iPhone Expert NYC
PLEASE READ THE WARNINGS BELOW !!
** IF YOUR PHONE IS WET, DO NOT - DO NOT - DO NOT - TURN IT BACK ON !! , IN MOST CASES YOU WILL JUST CAUSE MORE DAMAGE **
** IF YOU TURNED IT ON (EVEN IF IT'S CURRENTLY WORKING) TURN IF OFF NOW !! **
** THE PICTURES BELOW SHOWS AN ACTUAL CUSTOMER'S iPHONE MAIN BOARD WITHIN 30 SECONDS OF TURNING IT BACK ON AFTER IT'S BEEN UNDER 4" OF WATER FOR APROX 10 SECONDS, THEN A SMALL PART OF OUR CLEANING PROCESS, AND THE FINISHED RECOVERED MAINBOARD !!
* If we can't fix it, you pay nothing !! See Below for details

THE 5-STEP PROCESS
We use a 5-step process including 3 different manufacturing chemical rinses to 'wash' away all mineral deposits from inside the phone and all substrate surfaces. We'll know by step 2 if your phone can be recovered. We need the phone for 6 - 8 hours to complete the first 2 steps, so we ask that you leave the phone with us for 24 hours to start with. If this is your primary phone we offer a loaner unlocked Motorola phone for basic usage while we have your phone.

One nice thing about an iPhone is that if it hits water it will usually immediately shut off to protect itself. Most people make the horrible mistake of trying to turn it back on to see if it still works. The normal protection that would shut it off doesn't work until the phone is booted so the entire time it's booting (or trying to) it's basically frying itself. The issue is that most all water has minerals (salts) in it. These minerals (salts) remain when the water is dried off normally, and these minerals are conductive. They will short out your iPhones' sensitive electronics. Trying to operate your phone will pass small amounts of electricity through any water on the electronics and cook off the water leaving even more concentrated mineral deposits on the electronics.



iPhone repair , iPhone screen repair , iPhone 4s 4g repair , iPad screen repair , iPod screen repair , Cellphone repair , iPhone unlock , iPhone glass repair, macbook pro repair , iphone 5g, iphone 6 , iphone 6s, iphone 6 plus, iphone 6s plus, ipad mini, ipad air, ipad pro